This site is Under Construction, and is being populated with new content. In the meantime, if you're interested in commisioning stuff, please contact rosemary@pinsandneedlescostume.co.uk
Looting Sacks!
Lightweight collapsible looting sacks. Hanging off a belt via a popper (or a tie, if you prefer no modern parts), these sacks can be removed and unfolded quickly for any "acquisition" of "items" you may be doing and then closed firmly with drawstring handles.
Bags can be made in any size (within reason!) and would cost around £10 each unless unusually large. The ones in this picture were made of polycotton but cotton could be arranged for a small extra charge.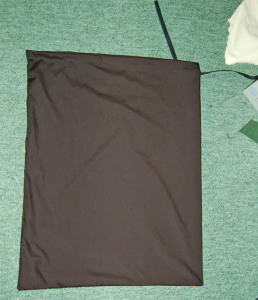 Unfolded bag.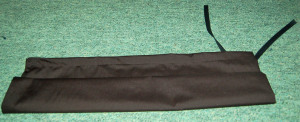 Roll up from the bottom, making sure to keep the drawstring tucked inside the bag.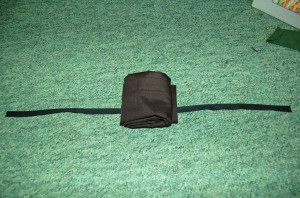 Roll left to right, towards the fastening tie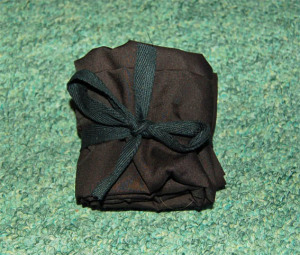 Tie the fastener, collapsing a 30×24″ ish bag into the size of a packet of cigarettes.