This site is Under Construction, and is being populated with new content. In the meantime, if you're interested in commisioning stuff, please contact rosemary@pinsandneedlescostume.co.uk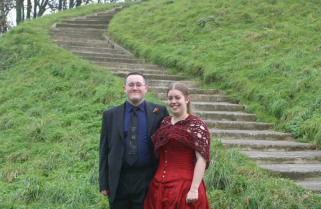 Unsurprisingly to anyone reading this, I made my own wedding dress. Given my hourglass figure I felt that a corset on the top half was the way to go, and I learned a lot about fitting corsets to large busts in the ...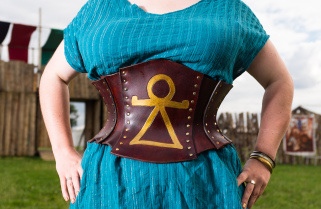 This corset was made for me, for a character in Odyssey larp who became a priest of Tanit, mother goddess of Carthage. Here, in stages, is how I made it... [caption id="" align="alignnone" width="500"] Pieces cut ...
Building a custom fit leather corset