This site is Under Construction, and is being populated with new content. In the meantime, if you're interested in commisioning stuff, please contact rosemary@pinsandneedlescostume.co.uk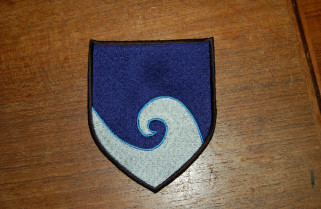 These are embroidered patches and belt tags for groups at Empire LARP run by Profound Decisions. In order, Adina's Charge and Felix's Watch of Highguard, and Open Skies of Navarr. To commission patches like these would ...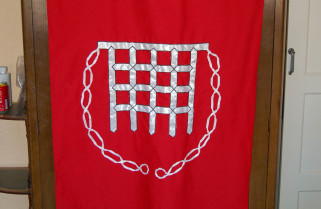 These banners were made for the nation of Gerosos at Maelstrom. Their national symbols were appliqued onto the backing cloth, with the cogwheels done on the embroidery machine. I am assured that the thing on the green banner ...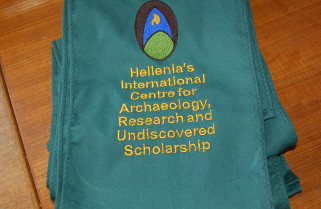 A selection of the embroidered sashes I have made over the years. I can make an embroidery design out of nearly any provided picture, copyright permitting, although designs with a lot of shading will need to be ...